Reading Time:
1
minute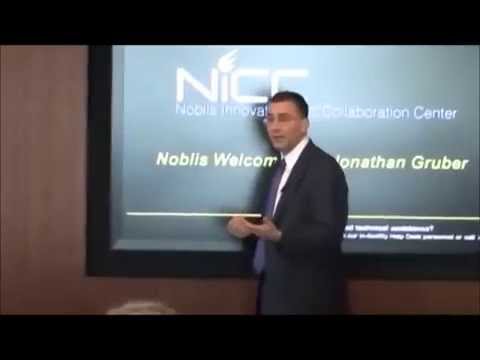 By Alan Jones
1776 Channel – November 12, 2014 Affordable Care Act "architect" Jonathan Gruber of MIT admitted in 2012 that the 'Romneycare' system in the State of Massachusetts was able to "rip off the Feds" by $400 million per year with the help of Ted Kennedy, that parts of the Obamacare rollout were delayed until after the 2012 election for "50% political reasons", and that he personally wrote small business tax concessions into the ACA to avoid appearing like a "communist".
"The dirty secret in Massachusetts is the Feds payed for our bill…Ted Kennedy and smart people in Massachusetts had basically figured out a way to rip off the Feds by about $400 million a year."
The comments appear to have been directed to a small audience from non-profit research corporation Noblis.
M. Catharine Evans from American Thinker writes "Gruber's attitude toward the business community is troubling to say the least. By his own admission, he makes concessions in the bill not as an economist, but as a political ideologue, and then he brags about it."
The entire 52 minute video was uploaded to YouTube account NoblisNetwork on January 20, 2012.
Obama advisor Grube has been under fire by conservatives since video emerged in which he refers to the American public as "stupid".
Facebook Comments
comments